Intro
In a world forever changed by the Covid 19 pandemic, board meetings have undergone a remarkable transformation. No longer confined to stuffy rooms with mahogany tables, they can happen wherever there is a screen and an internet connection.
What follows is a definitive guide revealing the steps you need to take to run stress free and efficient virtual meetings as well as the legalities to consider. Along with the guide is a downloadable check list to ensure the smooth running of your next meeting.
---
This article features expert insights and valuable tips from seasoned board member Vic Annells, (Linkedin) who has firsthand experience with both the advantages and disadvantages of online board meetings. We extend our heartfelt gratitude to Vic for generously sharing his expertise and making this a valuable resource for our readers.
Vic Annells
Experienced Board Member, Diplomat, CEO and Trustee with a demonstrated history of working in both public and private sectors. Strong business development and skilled in Negotiation, Business Planning, Operations Management, International Relations, and Market Research with a Master's degree from Cambridge.
---
Should your organization be running virtual meetings?
Lets first consider if the virtual meeting approach is suitable for your organization by looking at the pros and cons
Pros of virtual board meetings
1. Increased Opportunity for Participation:
Virtual meetings make it easier for board members to attend, increasing overall participation.
2. Global Accessibility:
Virtual meetings can be held across multiple time zones, ensuring inclusivity and broader geographical reach.
3. Cost Efficiency:
The absence of travel and hosting costs makes virtual meetings considerably cheaper.
4. Environmental Impact Reduction:
Virtual meetings contribute to cutting carbon footprints and reducing environmental impacts associated with physical meetings.
5. Enhanced Convenience and Attendance:
Greater convenience can lead to improved attendance and active participation.
6. Increased meeting frequency for critical business phases
Virtual meetings allow boards to convene more frequently, supporting agile decision-making during crucial phases of a business's journey, when intensive collaboration may be beneficial.
7. Efficient Collaboration:
Digital tools facilitate collaborative document preparation, saving time and enhancing preparation efficiency.
8. Diverse Participation:
Due to the global accessibility more diverse and inclusive boards can be formed.
9. Enhanced Work-Life Balance:
Virtual meetings could promote a healthier work-life balance for board members due to minimized disruption
Cons of virtual board meetings.
Understanding the disadvantages of holding virtual meetings is a great way to improve upon and fix potential issues. In the white paper Virtual Board Meetings: Reverberations resulting from Covid 19, eight board members serving on 27 boards were interviewed. Four primary challenges with meeting virtually were highlighted. We have added an additional six to this list.
Reading social cues
Non-verbal communication, such as body language, can be harder to interpret in virtual settings.
"Body language matters to me in a board meeting and if the CEO is up there espousing if we're going to do this or that, if everyone is looking down at their shoes that's a message to me to go a little deeper. I can't see the eyeballs of my other directors, which would normally help us all stay on the same page."
Director F from Virtual Board meetings: Reverberations resulting from Covid 19'. 1
2. Reduced social bonding
Virtual meetings may lack the personal touch and bonding that in-person meetings can offer, for example the informal social interactions before or after in-person meetings
Vic Annells
"When having face-to-face meetings, conversations take place whilst people are serving themselves with cups of coffee, getting glasses of water and just general pre-meeting chat. Before the meeting starts there are opportunities to strengthen relationships in this way. Sometimes these conversations are merely social and thus building relationships, other times you might discuss a point on the agenda before the meeting begins in this informal way. What often then develops are additional points that people would like to cover. It's so important to develop this in a virtual setting."
3. Difficulty with onboarding
Barriers formed by virtual meetings require additional action to induct new members. It can be harder to impart the culture of a board through virtual meetings.
4. Potentially muted participation


"Unless there is an explicit setting to get people to talk or get called on, they are less likely to speak."


Director D from 'Virtual Board meetings: Reverberations resulting from Covid 19' white paper 1
5. Technical Challenges:
Issues with technology and connectivity can disrupt the flow of virtual meetings. This can range from delays in participants being able to log in to "You're on Mute" Moments where a speaker has forgotten to unmute their mic.
6. Multitasking:
Meeting attendees can multitask during virtual meetings, potentially reducing focus and engagement.
43.8% of meeting attendees say they are frequently or always multitasking during virtual meetings.2
7. 'Zoom Fatigue'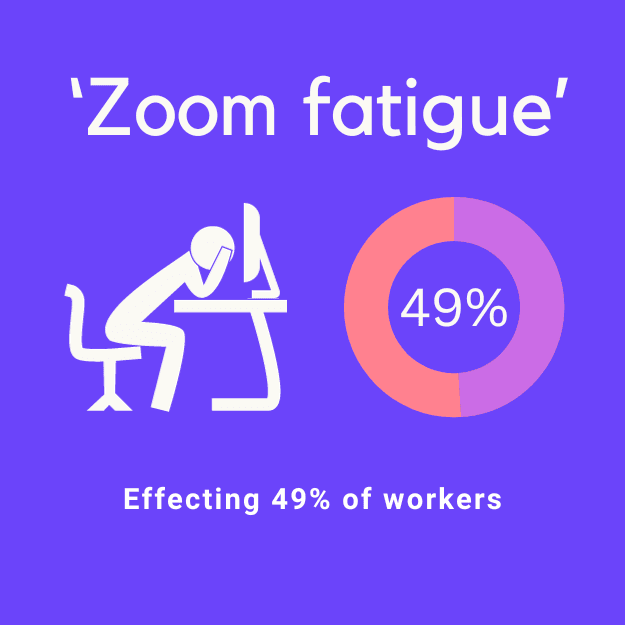 The constant use of video conferencing tools like Zoom can lead to exhaustion and reduced productivity.
A study of 1700 managers and employees found that 49% reported being exhausted from to much on-camera time AKA Zoom fatigue 3
8. Reduced Attention Span:
Prolonged virtual meetings may lead to decreased attention and engagement.
Vic Annells
"If we are honest even the most dedicated board members' attention can wander in either Virtual or face to face meetings. A good Chair can spot that when its face to face and bring those "drifters" gently back. Sadly it often happens when being given lots of data via a slideshow. The problem with virtual boards is that once the slideshow is active the Chair cannot see who is drifting. Also when people have their cameras off you cannot see if they are engaged, or even there".
9. Late Arrivals/Early Departures:
Some attendees may join late or leave early, disrupting the meeting schedule.
10. Difficulty in Reading the Room:
It can be challenging to gauge the overall mood and reactions of participants.
How do you conduct the perfect virtual board meeting?
This guide hones in on steps specifically related to virtual meetings and is divided into three phases; before, during and after the meeting. As you work through the guide you will find that meticulous planning plays a pivotal role in ensuring the meeting runs smoothly. We have created a Virtual meetings checklist for you to download to ensure your next virtual board meeting runs smoothly.
Phase 1 - Preparation before the meeting
a. Scheduling
Set the time and date of the meeting, considering any difference in time zones.
Mid-morning can be optimal as participants are alert yet not bogged down with tasks of the day.
Use a scheduling tool such as Calendly or Doodle that enables quick coordination of a time that suits everyone's availability.
b. Agenda preparation
Draft a detailed agenda for the meeting outlining topics to be discussed and objectives.
Prioritize key topics that necessitate discussion during the board meeting.
Allocate time for each item.
Clearly assign participants to agenda items ahead of time so they know what to prepare and consider assigning at least 1 agenda item per person to boost engagement.
Vic Annells
"Sometimes it's apparent that people are giving the minimum amount of attention to the call. If you want everyone to be engaged each participant should have at least one agenda item assigned to them."
For virtual meeting agendas, we agree with Nonprofit Learning Lab who recommend planning the agenda with 20% fewer items and allowing 20% more time for the meeting and conversation. Virtual meetings can require additional clarification and time for discussion.
Consider structuring the agenda by interspersing in-depth, complex topics with shorter more straightforward items to minimize fatigue associated with on-screen meetings.
We recommend board management software with an agenda builder feature to make this process collaborative and to allow easy editing, assignment of agenda items and document attachments.
Meeting duration
Keep the meeting duration to a maximum of 90-120 minutes including regular breaks to minimize screen time fatigue.
"I recommend a maximum of 90 minutes for online board meetings." Alyce Lee Stansbury 30+ years experience as an advisor, board member and board chair.
c. Document sharing and pre-read
Share the meeting agenda, supporting documents and attachments in a centralized and collaborative space. Do this at least 1 week before the meeting. The use of an agenda builder feature within board management software will streamline this process.

Encourage participants to engage in pre-reading the agenda and collected materials to ensure they are informed and involved leading to better engagement in the meeting.
d. Technology readiness
Make sure you and the other participants are familiar with the chosen video conferencing software whether it be Zoom, MS Teams, Google meet or another.

Ensure familiarity with any other software to be used.

Share well defined guidance for accessing the meeting a few days ahead of time to ensure directors are confident they can join at the scheduled time.

Check internet speed ahead of time - https://www.speedtest.net/ Minimum of 5mb up and down to be confident in group video calls.
e. Ground rules for virtual meetings
The chair should create protocol ahead of time. These ground rules can vary between organizations but here are some examples to ensure a successful meeting:
Request that all board members keep camera on during the meeting
Board members can use the "raise hand" or chat feature to signal an intention to speak.
Mute microphones when not speaking to silence background noises.
Stick to agreed time for each agenda items
Phase 2 - During the meeting
a. Chair's technical preparation
The meeting host should deactivate notifications and shut down any non-essential computer programs to avoid unwanted distractions and preserve bandwidth
b. Timekeeping
Allocate a time keeper to ensure agenda items do not overrun.
c. Engagement activities
Studies show remote attendees can become less engaged. Keep engagement levels high with interactive activities and asking for comments from attendees on specific topics.
d. Ensure participation
Ensure that all participants have the opportunity to express their views. In situations involving significant decisions, consider soliciting concise input from each board member systematically. This practice helps mitigate potential 'First person to speak' bias.
e. Virtual whiteboards
Consider using virtual white board tools, such as Miro and Figma's FigJam to collaborate and brainstorm solutions and to demonstrate complex ideas.
f. Scheduled breaks
Integrate short, scheduled breaks to allow participants to recharge and refocus and avoid 'Zoom fatigue'.
g. Voting and polling
Consider using board management software which includes a live polling feature to make decision making intuitive and to store a record of decisions made.
Phase 3 - After the meeting
a. Minutes and Documentation
Compile and distribute meeting minutes promptly. The minutes should confirm that the meeting was held via electronic means.
b. Feedback and evaluation
Collect feedback from board members on the meeting's effectiveness and areas for improvement. Use this input to enhance future meetings.
c. E-signatures and meeting materials
Ensure collection of e-signatures or additional materials requested during the meeting. This process can be streamlined with board management software.
d. Follow-Up
Ensure that action items are tracked and completed within the specified timelines. Consider using a project management or collaboration tool such as Jira, Monday or Hubspot to monitor progress.
e. Planning for the Next Meeting:
Begin planning for the next board meeting, taking into account the feedback and lessons learned from the last one.
Pro tips to take your virtual meetings to the next level
Vic Annells
These superb tips from Vic Annells are tried and tested in the dynamic world of corporate governance. With a wealth of experience participating in virtual board meetings, Vic's advice is a guiding light for those navigating the complexities of boardroom dynamics.
Use less slides:
"It's sometimes too easy to just throw slides at the board. The officers presenting information seem to do less preparation for virtual meetings than they do for face-to-face. The result is too much information is presented to ensure everything is pushed to the board. In a face-to-face meeting it's much more difficult to simply dump information on people. It has to be properly presented."
Cameras on!
"Don't be afraid to ask everyone to put the camera on. That way it encourages people to look interested and in itself that encourages them to be interested."
Reengage any drifters
"It's worth picking on people that appear to be distracted and asking them "What do they think about the point being discussed?" It is very important to not put them on the spot and to make sure you explain something e.g. "Given what we've just heard that blue is everyone's favourite colour. What's your opinion? That way it doesn't become awkward or challenging"
Importance of Virtual Pre-Meeting interaction
"I regularly attend meetings where people are kept in waiting rooms until it's time to start, which I consider a waste of time unless privacy is needed. For some public online board meetings, we encourage attendance 15 minutes ahead to clarify points and get everyone warmed up and in a collaborative mindset. When I chair such meetings, I promptly bring people in, encouraging informal conversations which are immensely helpful. When we have overseas board members joining who may be from different cultures or backgrounds this pre-meeting interaction is vital. Those few minutes of building friendships ensure that, even in a virtual setting, we bridge cultural gaps and create a welcoming atmosphere."
Using a virtual breakout room
"When specific board matters require the involvement of several members, but not all, the usual practice is to schedule a future meeting. I try to encourage a brief, five-minute post-meeting virtual breakout room or for them to remain on the call when most have left. For in-person meetings people leave together or linger and continue their conversations. They often grab the people they need to cover an issue, or set a date there and then for a meeting. Online this is very rare unless the chair encourages it. I know people like to finish a meeting dead on time, however, just a few minutes of chat after the formal meeting has finished can be invaluable…so why not do it virtually as well?"
Communicating behind the scenes
Another way to boost engagement is to text a few colleagues and engage with them behind the scenes. If you were sat next to somebody during an in-person meeting you might pass on information relevant to the subject being discussed.
Boardshape - Bonus tip
Have the meeting window right under the camera on your monitor. This placement naturally directs your gaze to the camera, enhancing appearance of engagement and eye contact.
Law - Legislation on remote meetings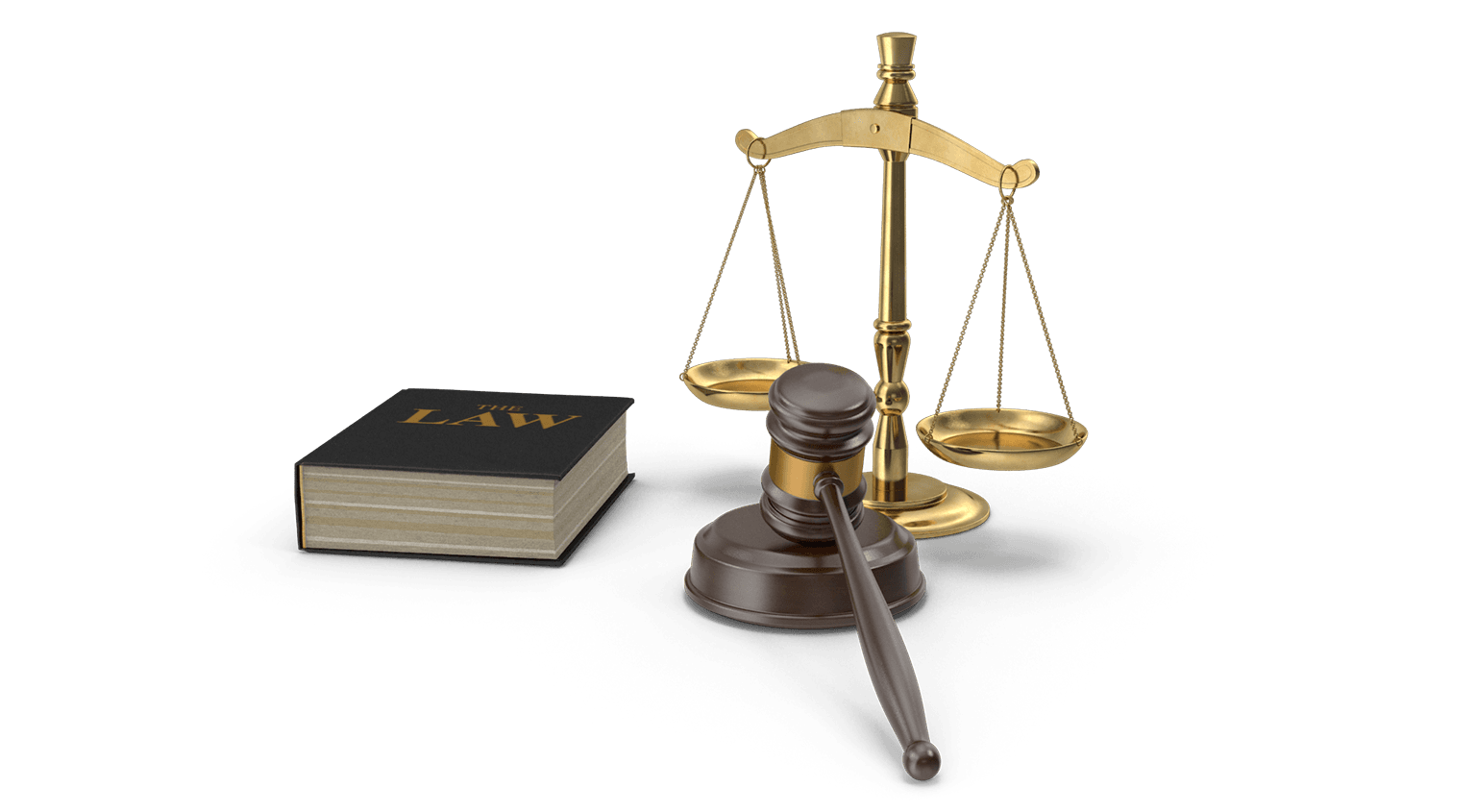 As many organizations have transitioned to virtual board meetings due to the pandemic and digitalization an important question is raised;
What are the legal, governance and compliance considerations when holding virtual board meetings?
Navigating remote board meeting compliance involves considering various factors, as regulations differ from country to country and in some countries from region to region.
It is recommended that the first step be to review company bylaws for information regarding remote board meetings.
United States
If you are US based, to ensure compliance, review your state-specific regulations and your company's bylaws regarding remote board meetings. The majority of states permit corporations and non-profits to conduct remote meetings. Some states for example permit corporations and associations to conduct remote and virtual meetings but do not appear to have an explicit provision for nonprofits.
State corporate law recommendations for remote meetings often mandate real-time communication technology without involvement of third parties. You can ensure real-time communication through the use of video conferencing software.
UK
In the UK the Companies Act 2006 allows for virtual board meetings as long as attending directors have the opportunity to actively engage in the meeting, which includes speaking and voting. This flexibility extends to meetings conducted via telephone. Consequently, unless otherwise specified in the company's articles of association, virtual meetings are permissible.
The companies articles of association should be checked to review if there are any additional considerations.
Minutes
Regardless of your location it is important to ensure that the meeting minutes show that the meeting was held virtually.
FAQ's
Can board meetings be held virtually?
In the vast majority of cases the answer is yes but it is advised to check both company bylaws and both your country and regional laws.
How do you conduct a virtual board meeting?
We recommend you download our virtual meeting checklist
What's the worst day for virtual meetings?
The worst days for virtual meetings are Mondays and Fridays, according to 87% of workers in a recent study. Instead, it's best to schedule virtual calls for Tuesdays or Wednesdays.
What's the average length of a virtual board meeting?
A recent trend has seen board members making a collaborative effort to cut down meeting times and achieve more in less time. Onboard analyzed their platforms data and found that pre 2020 board meetings lasted on average 3.5 hours which reduced down to 2.5 hrs in 2022
What's the most popular video conferencing software?
According to a 2022 Statista report, Zoom dominates the market in 44 countries with 55.44% market share, followed by Microsoft Teams at 20.93%.
Introducing Boardshape
Our board management software can be a valuable tool when streamlining your virtual meetings. Our agenda builder allows you to;
Collaboratively create an agenda
Assign agenda items to participants
Collect all the meeting materials in a centralized location.
Include live polls for decision making.
Easily track follow up communication through comment sections for each item.
Our presentation mode keeps everyone in sync during the meeting with the right documents at everyones' finger tips at the right time.
Footnotes
Nyberg, A. and Schepker, D J. "Virtual Board Meetings: Reverberations resulting from Covid-19". Center for Executive Succession - Darla Moore School of Business ↩ ↩2